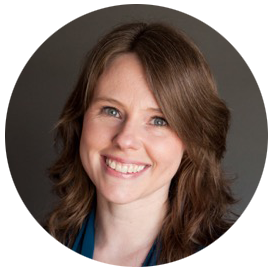 My name is Mandy Rempfer-Kuncio, and I am passionate about the pelvis!
Well, beyond the pelvis, I'm actually devoted to women's health. One might ask why that is … and if you looked at my credentials, you might get an idea. However, for me, women's health encompasses a significance that reaches far beyond the confines of my 'job'. Yes, I am a pelvic health physiotherapist. But first and foremost, I am a woman. Wellness for a woman's body is vital to me because, well, I live in one!
Like every good physio, I am motivated by the experiences I have in my own body.  Plus, I am a mother – with a daughter. And I have a mother (and mother-in law!), a sister (and a sister-in law!), girlfriends, and I see countless ladies in the clinic on a regular basis.  So women's health isn't just important to me  – its important to a whole lot of people I know… and I would make the leap to say it's pretty darn important to half of the entire population out there.
Now factor in our current age – we are living in an information revolution where an immense body of knowledge is accessible at our fingertips within seconds. And I for one think it's awesome!  (Hello Google and You-Tube – I love you!) But I know a lot of people are overwhelmed by it.
I spend a lot of time weeding through much of the information I find to synthesize it into something trustworthy, practical and usable for my own life, and not to mention for my work too. Since this is sometimes a lengthy and convoluted process, I thought I would share the end product.
A woman's body is different from a man's. That's not a sexist statement—it's a fact. It is my personal opinion that we need to spend more time recognizing those differences and nurturing what is unique to us. Mothers are known to nurture their children, but what about all women across the entire lifespan? Who is nurturing that mother? Or the grandmother? Or the teenage sister or that lovely lady who couldn't have kids?
I spent a long time in school. I have a Bachelor's of Science in Exercise and Health Physiology and a Master's of Science in Physical Therapy. That means I know how to read research (and do it actually; if you are really bored you can look up some work I did with rat muscles!). Yet I am also a woman: I'm intuitive and I know how to use my heart too. So if you are looking to be well (aren't we all?), and you want a woman's perspective, then I hope you will stick around and follow me on this journey. This is a journey to nurture her—whoever she may be.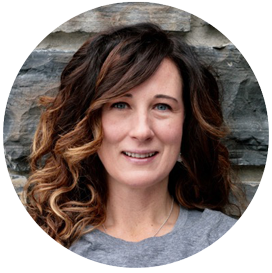 Sarah Conrad
Over the past decade or so, I have learned we all benefit best from an individual approach, and so I have been trained in a range of treatment techniques including: a BSc.PT from the University of Alberta, Post Graduate studies in orthopedics -manual therapy (CPA-orthopedic levels) & Integrated System Model (Lee, Lee), Pelvic Floor Rehabilitation  (Herman & Wallace), Pilates (Certified STOTT PILATES Instructor matwork & reformer), GunnIMS (UBC), and Acupuncture (AFCI).
Currently, I am taking patients here at Nurture Her, as well as I am currently seeing patients at the Lois Hole Women's Hospital urogynecology outpatient clinic. My other passion is being a part of my ever-changing family, and watching them become what they were born to be.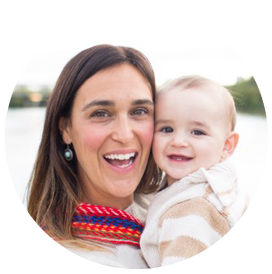 Michelle Friesen
After graduating in 2007 from the University of Alberta, I have worked primarily in the field of orthopaedics assessing and treating sport, life and work related injuries. After struggling to find balance in my body post children I found new passion in the study of women's health. I have embarked on a journey of better understanding my own body and how it can function without normalizing some of these fears we have as we transition to motherhood; maintaining our sense of self, returning to sports/fitness and managing the day to day physical challenges of caring for our families. I am confident as Women, Athletes, and Mothers we are capable of all these activities with the right guidance and understanding.
I have pursued a number of post-graduate courses; Herman & Wallace Female pelvic floor dysfunction and treatment, Advanced Clinical reasoning, Spinal and Peripheral manipulation, Evaluation and Management of Running Injuries, Kineticore Functional Dry Needling and CAFCI Acupuncture. I look forward to meeting you in clinic to develop a personalized plan to meet your goals and help your body move to meet the demands of life.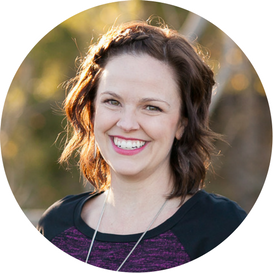 Emily Coggles
Since graduating from the University of Alberta with a BScPT in 2004, my experience has largely encompassed working in private practice treating a wide array of sport injuries, post-surgical cases, and common aches and pains. I have always had an interest in pregnancy and post-partum care, however, came to investigate this path professionally when I became pregnant with my first child.  I am now a Mom to two little boys, and my passion for Women's Health continues to grow tremendously!  I am excited to meet you at the clinic, so together we can achieve your goals. My practice involves education about what is happening in your body, hands on treatment that is unique to you and your needs, and homework (yes, homework!) of exercises and planned activities.  I am committed to empowering you to advance your recovery.
I have completed several post-graduate courses to help you get the most out of your treatments. I am trained in Medical Acupuncture (through AFCI) and Gunn IMS. I have studied manual therapy through CPA Orthopedic courses and Spinal Manipulation courses. I have taken the Fundamentals of Pregnancy and PostPartum Physical Therapy course through the American Physical Therapy Association, and Dianna MacDonald's course: Treating Urinary Incontinence. I have also participated in courses specific to Osteoporosis Treatment Strategies (through Sarah Meeks).
When I'm not working, I love to spend time with my young family. My two little boys keep me busy! I enjoy being active with hiking, yoga, golfing and recreational running. Since my babies, I've also taken an interest in barre classes.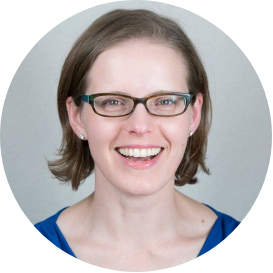 Janine Oldham
I graduated from the U of A in 2004 with a Bachelor's degree in Occupational Therapy. Over my career, I have helped adults with a wide variety of complex physical injuries, brain injuries, chronic pain, and their resulting emotional and social fallout. I have also supported young children in the classroom, working closely with parents and the educational team to foster each child's success. My journey into pelvic health came with my own recovery after the births of my children. I was inspired to become a part of the Nurture Her team in 2017 as an instructor for the Birth Better course. In addition to my work at Nurture Her, I am also a Gentle Sleep Coach for Sleephaven where I help families with young children get more sleep. I am truly passionate about helping mothers and families enhance their quality of life.
Physiotherapy Services
For women across the lifespan
Let Nurture Her be your expert guide on the path to discovering optimal movement and physical function.
Birth Better Classes
For Pregnancy, Birth and Beyond
Get to know your individual pelvic anatomy and learn how to stay strong safely during pregnancy.