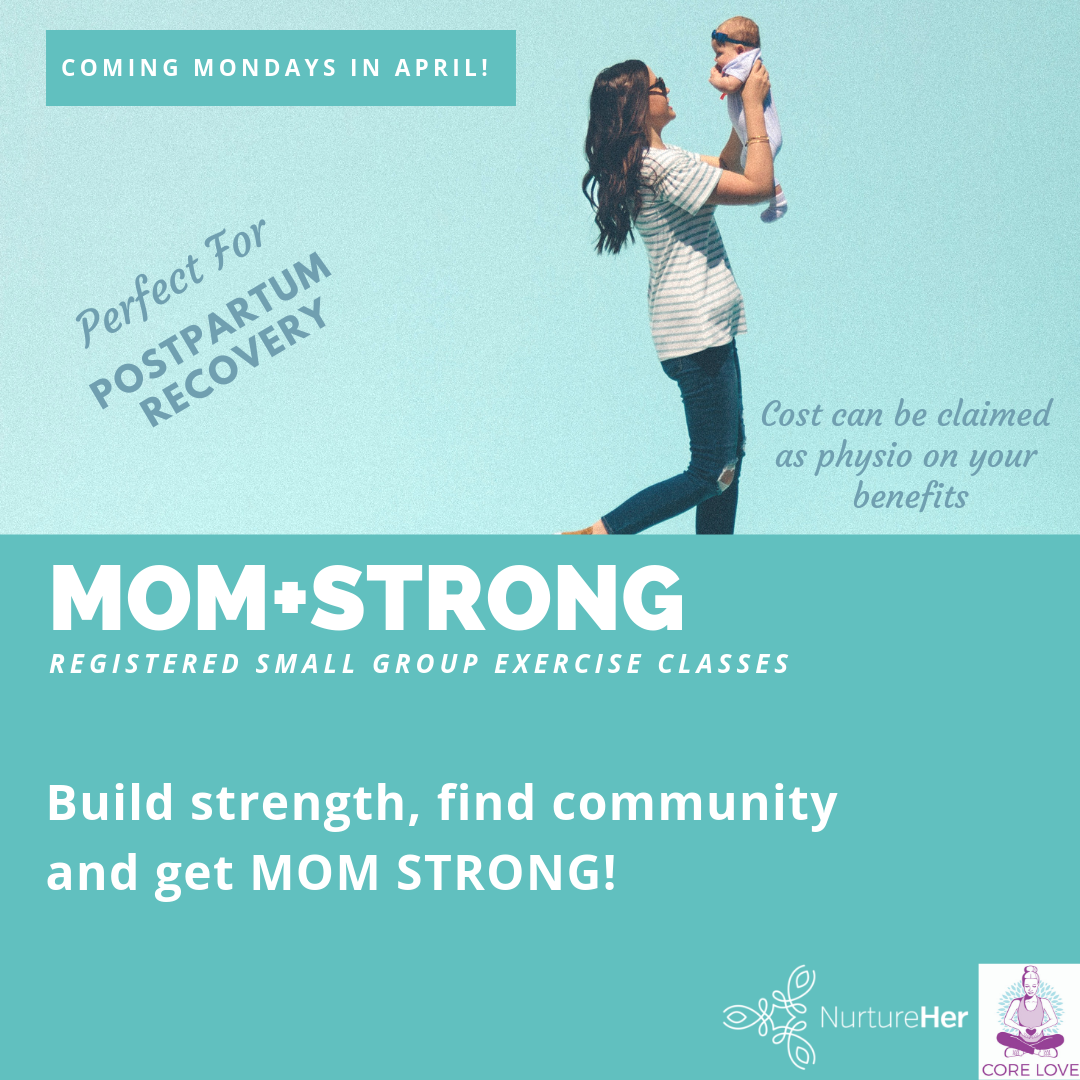 Mom + Strong
Are you:
Ready to get back into exercise after having a baby?
Questioning the best way to restore your pelvic floor and core health after the changes of pregnancy and birth?
Do you want to build strength, find community and get MOM STRONG?
Join Mandy Rempfer-Kuncio, pelvic health physiotherapist, and Kaye Burrows, personal trainer, for an amazing small group experience where we will cover:
The ins and outs of your pelvic floor and core anatomy
How to navigate incontinence, prolapse, diastasis recti and exercise
Movement for motherhood – exercises to build strength for carrying, lifting, and baby care
How to modify and incorporate exercises for your unique body
How to safely return to your previous activity level and how to scale exercises accordingly
Classes will run on Mondays, April 1, 8, 15 & 29 from 9:00am-10:00am @ The Lucina Centre
Cost: $250 for 4 sessions – ***can be claimed as physiotherapy under most benefit plans***
These classes are designed for postpartum mothers. Babies are welcome before the age of crawling. Join us to build strength and community and get MOM STRONG!
The world needs strong moms!  Click on the button below to register.